Welcome to my Ski blog.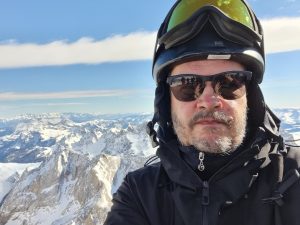 From this blog you will find reports and stories about my ski trips with links to photos and videos about skiing. I started (alpine) skiing in 1970's and have done a lot of skiing around the world. Most of my ski trips have been in the Alps: Austria, France, Italy, Switzerland. I have also skied a lot in the USA. I have done several trips to Utah, and other Rocky Mountain states. During winter 1992/93 I lived in Seattle, where I did a lot of skiing in the various Cascade Mountains ski areas.
Then of course I do skiing locally, but in Southern Finland we have only small hills. In Northern Finland there are bigger hills. In Sweden and Norway already some smaller mountains.
This particular blog instance was created February 2022 as part of a larger project to rebuild my home pages on a new server. The blog is very much work in progress…
On this page the list of all bigger ski trips that I can still remember.
I also have a scuba diving blog, but that is in Finnish language only.
---
Get in touch: