We made a ski trip to St.Anton on the week of 17-24 February 2018. This was yet another self arranged trip, this time with a small group of 4, my wife Minna, her son Matias, and his friend Lauri.
I had been in this Arleberg ski area many times before, the first time back in 1980 at Zurs.
Usually I fly with Finnair, but we decided to try Lufthansa this time, as their flights to Munich were a lot cheaper. But this was bad mistake. It turned out that Lufthansa will only transport a small amount of skis on each flight, and you must reserve space for the skis in advance. You can only do this ski reservation by phoning to Germany, and once the ski quota is full, there is no way to get your skis on that flight. So that is exactly what happened to us, ski quota on our flights was full and they flatly refused to take our skis. So we had to rent skis at destination. Inconvenient and also expensive. We are never flying Lufthansa again :-(.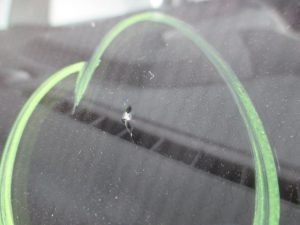 I rented a car from Hertz at Munich airport. Another mistake, and I have blacklisted Herz for life and am never going to use them again – ever. Although I had driven the car with utmost care for the entire week and thought it was in perfect condition on return, the rental cars returns inspector did find a small scratch on the windshield. That scratch cost me 950 Euros. Quite a lot more than the one week rent. I did use all channels of complaint, but nothing helped.
I had only the basic CDW (Collision Damage Waiver) insurance, on which you need to pay 950 Euros for each damage. Apparently for two scratches you would pay 2 x 950 EUR and so on. But even if had taken the rather expensive super-cover insurance, even that would not have helped, as even that does not cover damages to glasses, base and interior. And even super-cover has a 250 EUR excess, so you will always pay, not matter what. I read lot of online reviews afterwards, and it turns out this is what Hertz at Munich airport does a lot. On return they will find something to make you pay dearly.
There are many car rental agencies which provide zero excess insurance at a reasonable price, and that includes glasses, base and everything. So you can rest assured that will not be ripped off afterward. So my advice is to avoid Hertz/Munich like the plague (or corona…).
We had rented an apartment for Ibex Lodge, which wasn't quite in the village center, but only a few ski bus stops away. At the very center of St.Anton it is very expensive, and also hard to find anything not already booked by travel agencies. Ibex Lodge was nice, modern and clean. There was a good kitchen so we made dinners ourselves. There was also a good sauna, which is always very nice after a hard day of skiing.
The snow levels were really good, in fact almost too good as avalanche status was 4/5. For this reason the easy way down from Galzig peak to village on the blue 55 run was closed. The only option down was the black 52, which at the end of day gets really icy with giant moguls. Or then take the Galzig lift down.
On two days we did the White Ring (Weisse Ring) circuit. This was now possible due to the newly opened ski lifts: Flexenbahn from Stuben to Zurs valley, and the Trittkopfbahn taking you back from Zurs to Stuben. Before these lifts you had to take a bus to cross the Flexen Pass. You can now access from St.Anton by skis the Lech and Zurs areas. In theory you could go all the way to Warth, Schröcken and Zug, but they are so far away that it would be hard to make it back to St.Anton before lifts start closing at 4 PM. The village of Zurs would be a better location to stay if you want to cover as many areas as possible.
It was a good week for skiing with many sunny days and some new snow too.
Photos:
https://photos.leiman.fi/2018-st-anton
Area map of 2018